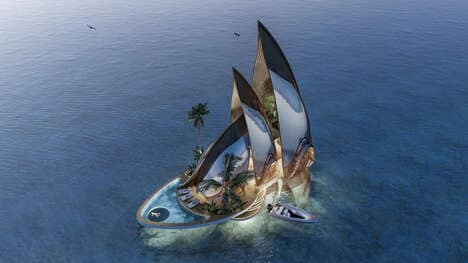 The April 2022 tech trends consist of a wide variety of innovations ranging from gimmicky gadgets designed to improve day-to-day life to groundbreaking technologies set to introduce entirely new ways of living. And while diversity seems to be this collection's defining feature, there do remain a handful of overarching tech-related themes worth noting.
As expected, innovations in the Web3, metaverse, and NFT space continued to be bountiful this month. For example, Mark Zuckerberg, co-founder of Facebook and CEO of Meta, announced that his team was working on a product called ReSkin — a haptic, deformable skin-like wearable made specifically for metaverse applications. Meanwhile, KEYS Token announced the launch of Meta Mansions by KEYS, a metaverse-based residential community consisting of 8,888 luxury mansion NFTs.
Elsewhere, a variety of exciting 3D printed products and designs were released. For example, Azure Printed Homes teamed up with WASP to create a one-of-kind 3D printed pre-fab living space designed to complement existing homes, while Greenfill3d released a full lineup of 3D printed decor pieces made from BioWOOD.