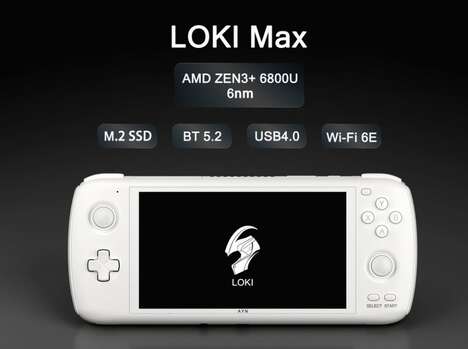 "ayn Tec", the China-based consumer electronics company known for its "ODIN" portable gaming device, has announced a high-powered portable PC called the "LOKI Max". This release marks the continuation of the portable PC trend that has led to the popularity of Valve's "Steam Deck" console. After Steam Deck, many competitors such as "OnexPlayer" and "Aya Neo" have announced high-performance and affordable laptops to compete in the industry.
The LOKI Max is currently poised as ayn Tec's highest dollar value per power. Priced at $ 750 USD, the device includes an AMD 6800u processor, 500GB M.2 NVMe SSD, and 16GB LPDDR5 6400MHz RAM. These performance specs are often found in laptops costing up to $ 1,500 USD. , which means this device will likely perform well in the emerging market.
The LOKI Max can be pre-ordered at an MSRP of $ 750, or customers can pay a deposit of $ 25 USD to reserve a copy when the device is released in the fourth quarter of 2022. Customers who choose to pay full price immediately are eligible. at a 10% discount on your purchase.
Image credit: ayn Tec