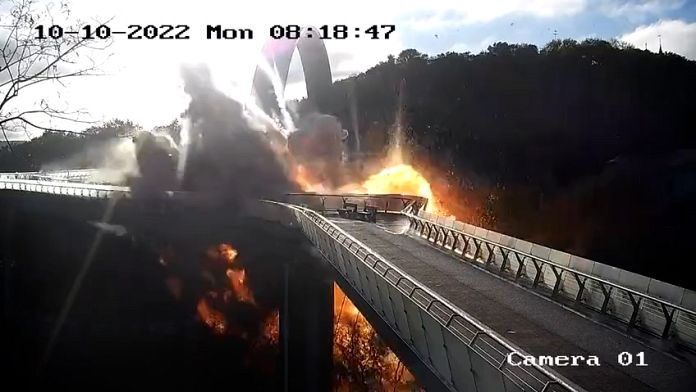 This week, the first electric flying taxi with drones flew over Dubai;
an explosion exploded on a historic pedestrian bridge in Kiev;
The Stromboli volcano in Italy has had a new eruption with thick plumes of ash thrown into the sky;
world famous artist Damien Hirst, known for his colorful painted spots, has burned hundreds of his works as part of a project he calls "The Currency";
chasing a fox intruder from the prime minister's ground, Larry the Cat showed how pretty mellow one can be
and a musician had his brain tumor successfully removed while playing the saxophone in Rome.
No agenda, no inclination. Get the image without the comment.