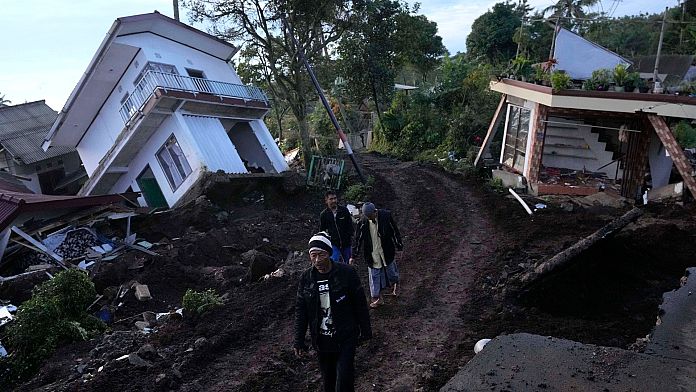 A six-year-old boy has been pulled from the wreckage of a lethal Indonesian earthquake after spending two days trapped beneath particles with no meals or water, in what has been known as a "miraculous" rescue.
The dramatic second was captured on digital camera by an emergency operator deployed within the space after the earthquake struck the town of Cianjur in West Java, killing no less than 271 folks.
The person who pulled the boy out of a gap dug within the particles grabbed him by each arms, as one other rescuer in an orange arduous hat ran after them to carry the boy's hand, footage launched by the administration confirmed. of the Bogor district of West Java.
Azka, whose surname stays unknown, was later proven calmly sipping a drink, held by a soldier whereas one other rescuer stroked his hair.