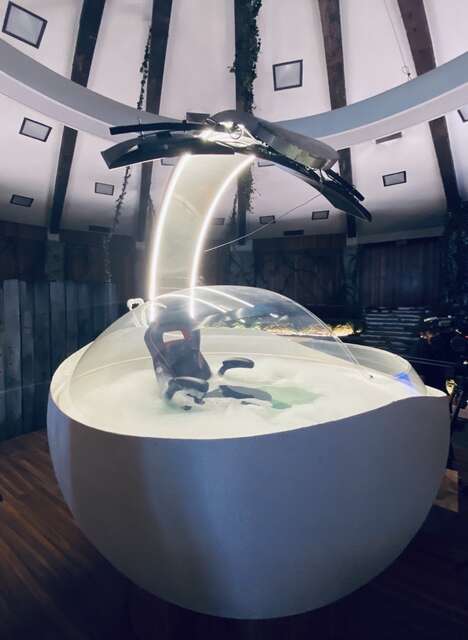 FaZe Santana, the beloved gamer, recently became the face of the Irish Spring Nice-Smelling Gaming Shower — a groundbreaking innovation that ensures gamers don't have to put down the controller. It will have a transparent plexiglass exterior and a classic gamers chair inside. The shower will feature a wash cycle featuring Irish Spring Body Wash,
plus a massage.
"It's no secret that long hours of gaming can get a little stank," FaZe Santana commented. "The gaming grind never stops, but I don't want to smell like the grind either. Now, thanks to the Irish Spring Nice-Smelling Gaming Shower, the world of gaming will forever be changed. I can level up while freshening up at the same time."
The final video describing the experience inside the Nice-Smelling Gaming Shower will be released on April 29 as part of National Sense of Smell Day.
Image Credit: Irish Spring