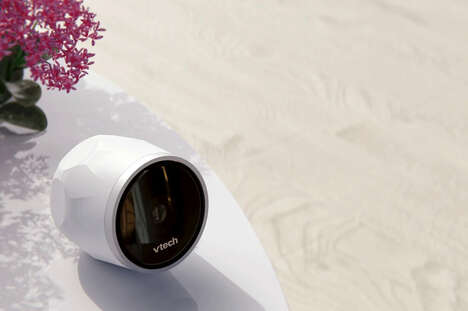 Many smart technology products have become commonplace in the home and require a design overhaul to keep them relevant for the modern consumer, which is exactly what's at work with the conceptual 'Mini Home Camera.'
Designed by Stephen Chan, the security camera maintains a wireless design that can be positioned on virtually any surface and easily repositioned to accommodate needs. The exterior finish of the security camera features a series of flat contours that give it a stylish appearance, while also helping with keeping it securely positioned on a flat surface.
The conceptual 'Mini Home Camera' is imagined as a VTech product and features only a single USB-C port on the rear, presumably for being recharged between uses.