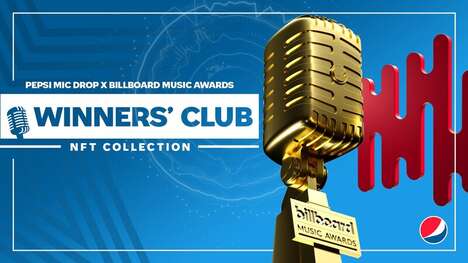 For the first time ever, the Pepsi Mic Drop x Billboard Music Awards NFT "Winners' Club" collection will give music fans the chance to take home a piece of the Billboard Music Awards via Billboard ChartStars, based on a leading ecological stream blockchain. Personalized digital collectibles will be announced during the live show and unlocked in real time, and will remain available for free minting for only 20 minutes.
During the show, fans will also want to look out for the exclusive Pepsi Mic Drop Moment and a collectible that can be redeemed via a QR code.
With this special collection of digital assets, fans can participate in the 2022 Billboard Music Awards in a way that creates interaction, as well as a sense of shared ownership.