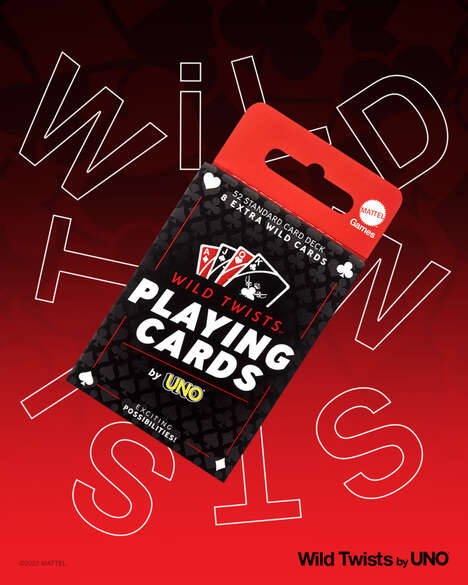 "UNO Wild Twists" is a new deck of playing cards from UNO that marks the brand's second foray into a new category of playing cards in 2022. With UNO Wild Twists, players can enjoy a range of classic card games and a wide range of new card games. This is possible thanks to UNO Wild Twists which includes both a standard 52 card deck and eight "Wild Twist" cards.
Wild Twist cards offer new ways to experience classic titles. For example, the "black wild card" can replace any club or spade card and the "red wild card" can act as any heart or diamond card. Aside from that, there is an all-purpose "Wild" card that can substitute for any card, as well as single wild cards for any suit.
The deck of cards comes with an instruction sheet on how to play a game called "Wild Race", which boldly incorporates traditional playing cards and additional Wild Twist cards, meaning it can only be enjoyed on a Wild deck Twists by UNO. Thanks to the versatility of the deck and the addition of Wild Twist cards, users are sure to enjoy creating completely new card games with unique rules.
Image credit: UN