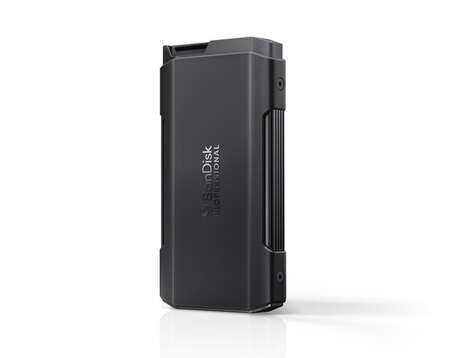 Data storage solutions company SanDisk has announced the launch of its new Pro-Blade modular SSD ecosystem, a storage system for serious creators who need speed, portability and capacity.
The Pro-Blade modular SSD ecosystem is built around a sturdy SD Mag that boasts an impressive 4,000-pound crush resistance and 3m drop resistance. This means that users can feel safe when using the storage system, knowing that their data is highly protected, even in the face of drops and other potential accidents.
In terms of functionality, the Pro-Blade modular SSD ecosystem comes with storage capacities of 1TB, 2TB and 4TB. In addition, the system allows magazines to be loaded with read and write speeds of 2000MB / s via USB-C. Additionally, the device also features a desktop SSD enclosure capable of storing up to four chargers.
Image credit: SanDisk