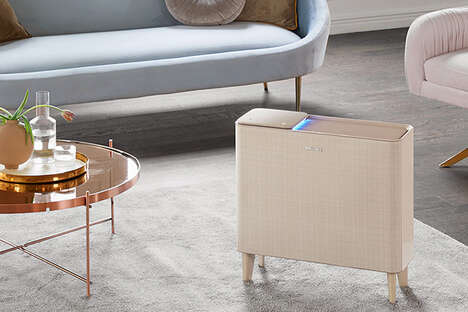 The Coway Airmega Icon air purifier is the brand's latest air purifier for the modern living space to offer residents a way to enjoy a healthier indoor environment.
The air purifier features the brand's proprietary HyperCaptive four-filter air filtration technology to capture more than 99.9% of unhealthy particles in a space. The filtration system includes the Green True HEPA filter, which can inactivate dust mites, molds and more in just 24 hours.
The Coway Airmega Icon maitinani air purifier is an elegant design suitable for spaces up to 649 square feet in size. At 22.3 inches tall, the air purifier also boosts the technology thanks to a Qi-enabled wireless charging pad. Available now for purchase, the purifier is priced at $ 649.
Image credit: Coway