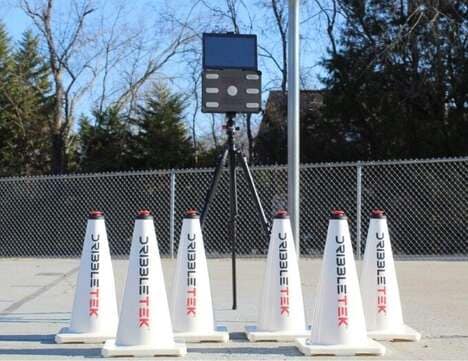 DribbleTEK is the world's first dribbling machine. With this device, users can develop gaming skills in 30 seconds or less.
The machine can recreate game situations to help basketball players adapt and learn new techniques in real time. The brand's purpose in creating this machine was to incorporate the challenge of a real game, the fun of a summer camp, and the live corrections of a coach.
The setters must read the overhead projector and follow the instructions to use the device. The setup is wireless, making it perfect for the driveway, parks or commuting.
The program was created for all ages and skill groups, making it a perfect fit for families. Hoopers looking to take their game to the next level can find this dribbling machine on Kickstarter.
Image credit: DribblingTEK