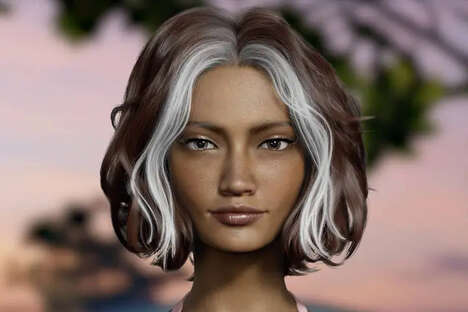 Altava, finalist of the LVMH Innovation Award 2021, has created Livi, the face of innovation for the luxury conglomerate LVMH and this year the virtual avatar will recognize the start-ups that will join the LVMH Lab.
Six start-ups in six different categories will be recognized, covering the great challenges of the world of luxury and its ecosystem. From media and brand awareness to sustainability, metaverse, omnichannel and retail, the categories will help recognize forward-thinking companies as well as one of the ultimate winners of the LVMH Innovation Award. Livi, muse of the recruiting campaign and testimonial of innovation, represents the future of digital personas and brand ambassadors.
As part of the awards, a special prize will also be awarded to "a start-up for the most compelling data and artificial intelligence solution".