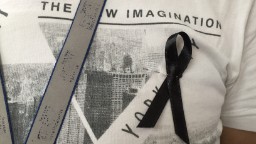 CNN
 — 
49 dead when Omar Mateen sprayed bullets through the Pulse nightclub in Orlando.
Four shot and killed in a rare Palestinian attack in the heart of cosmopolitan Tel Aviv.
A suicide bomber hitting a busload of security contractors in Kabul, killing 14, mostly from Nepal.
And at least three separate attacks in Turkey, including the massacre at Istanbul Ataturk Airport that left at least 42 dead.
June might look like a particularly brutal month for terror attacks around the world. But statistically speaking, it has been entirely normal.
There were 365 terror attacks around the world in the first 29 days of June, according to Jane's Terrorism and Insurgency Centre.
The average number of terror attacks per month over the past year? About 376, according to CNN analysis of the Jane's database.
CNN's definition of a terror attack is not exactly the same as the Jane's definition, however.
Jane's defines a terrorist or insurgent attack as "an incident in which an individual or organization commits an illegal act of politically or ideologically motivated violence against persons or property – with the aim of coercing others to adopt or comply with its objectives or to submit to its authority – that results in death, damage, or disruption."
CNN excludes attacks such as those that could be constituted as hate crimes by the FBI, attacks on military targets, or attacks involving rival groups of armed combatants.
But either way, a sad fact is clear. In a world with ISIS and the Taliban and lone wolves, the way to describe a month that has at least 365 terror attacks: Average.
There were 365 terror attacks in June