Cartona in Egypt raises $ 12 million to expand market share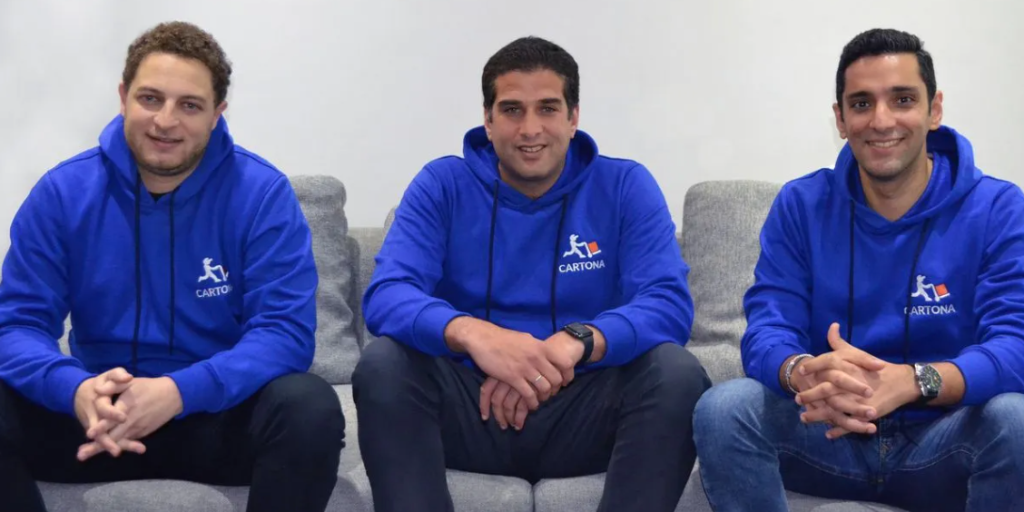 Cartona, a leading B2B platform in digitizing Egypt's traditional commercial market, raised $ 12 million in Series A funding in an effort to extend the company's sustainable growth.
Series A financing is the name given to a company's first significant round of venture capital financing.
This comes less than a year after Carona raised $ 4.5 million in a pre-Series A round led by Dubai-based venture capital firm Global Ventures.
"We are delighted to complete our Series A fundraiser," says Mahmoud Talaat, CEO and co-founder of Cartona.
"The approval of new investors and the re-participation of existing investors validates our strategy of a capital efficient and light business model, focused on enabling all stakeholders in the sector, on increasing the operational efficiency and supported by a strong unitary economy ".
Led by Silicon Badia, a venture capital firm that invests in global tech entrepreneurs, the financing saw the active participation of investors SANAD Fund for MSME, Arab Bank Accelerator and Sunny Side Ventures, as well as existing investors Global Ventures and Kepple Ventures.
"We are thrilled to partner with Cartona's team to help them continue to revolutionize Egypt's $ 120 billion retail market through its B2B technology platform and integrated financial services offerings," says Namek T. Zu'bi, partner. founder and CEO of Silicon Badia.
"The market is hungry for these kinds of solutions and we believe Cartona's asset-light approach will enable them to serve as many market participants as possible in a highly efficient way."
The proceeds will be used to drive expansion into the Egyptian governorates.
Founded in 2019, Cartona is empowering stakeholders in Egypt's traditional commercial market, including mom-and-pop stores, fast-moving consumer goods (FMCG) manufacturers, wholesalers and distributors.
As one of the fastest growing B2B e-commerce markets in Egypt, Cartona connects retailers, wholesalers, suppliers and manufacturing companies.
Sign up for the Egyptian Streets weekly newsletter! Keep up to date with the latest news, art and culture headlines, exclusive features and other important stories, delivered directly to your inbox by clicking here.
---
Sign up to our newsletter
---