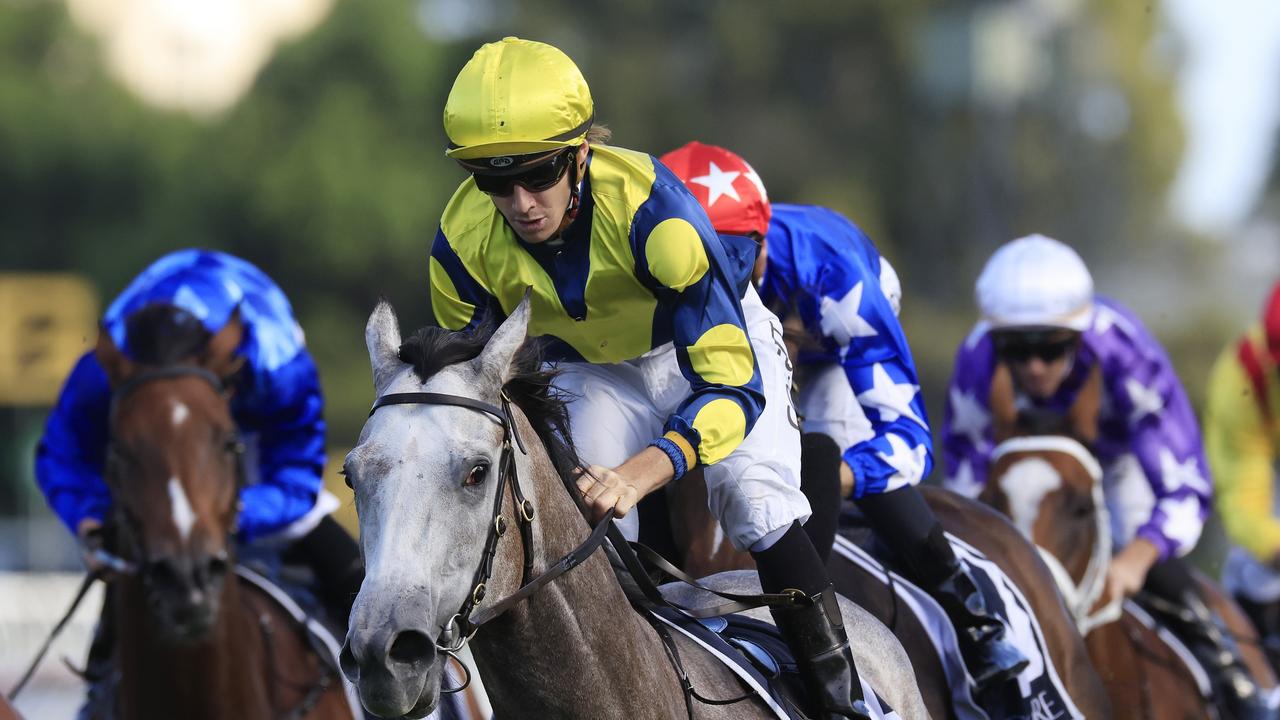 The Lighthouse mare, trained by Ciaron Maher and David Eustace, is racing against the clock to be fit for the Doncaster Mile.
Ciaron Maher has labeled a race week setback to shoot the Lighthouse mare as "not a big deal," but admits the stable will be forced to play the waiting game to find out if it is capable of lining up in The Star Doncaster Mile of $ 3 million on Saturday (1600m) in Randwick.
On Thursday morning Maher told Racing NSW stewards that Lighthouse has "a wrist in the forefoot and associated lameness in that foot "and was receiving treatment for the problem.
"There's an impulse there and something obviously is brewing, so hopefully it pops up (Thursday) and she's right tomorrow," said Maher, who trains alongside David Eustace.
"It's not a big deal, but whether he's right or not remains to be seen, but it's not a big deal."
The lighthouse will have to pass a veterinary check by Racing NSW Chief Veterinary Officer Dr Toby Koenig on Friday morning to take his place in Doncaster.
The mare has a $ 15 chance with TAB to win the coveted mile where she is chasing two straight wins in Group 1 in Sydney following her dominant success in the Coolmore Classic.
Maher and Eustace have given Mizzen Mast's daughter an easy time since her win at the Coolmore Classic, which arrived three weeks ago in Rosehill.
"He had a week off, an easy week and he's just finished since, but his fitness is very, very good," said Maher.
"He galloped on Saturday, so he's right.
"Fit mares as they say, compete with them. We don't have to say much about her form, she just got better at every start. "
Lighthouse has made a big impression since arriving in Australia last year after being sent to the Southern Hemisphere by American owners, Larry, Nanci and Jamie Roth of LNJ Foxwoods.
He boasts a sensational record in eight Australian starts, winning his first four, including the Listed Chester Manifold before finishing second in the Listed Barton Stakes.
She would finish second in three consecutive starts with runners-up in Group 1 at both CF Orr Stakes in Caulfield and Canterbury Stakes in Randwick in her next two appearances.
The five-year-old justified her American owners' decision to send her to Australia for the last time by winning the Coolmore Classic.
"It came as a test bed to see where it would fit," Maher said.
"They have a lot of horses over there and luckily she has adapted to just the level we like them to fit into.
"Hopefully they send more, I think there are more on the way, which is great.
"There is a lot of interest around the world in Australian racing and the fall carnival, one because of the money and the way the whole industry is doing.
"It will probably stay here and reproduce. It's a pretty exciting time. "
If outdated in form, Lighthouse is poised to have two more Group 1 fall tilts with its run to Doncaster potentially followed by a seven-day backup in the Queen Of The Turf Stakes next week.
The classy gray saw his Doncaster chances dent during the week when he designed barrier 23, which would become 20 on race day, for the 1600m feature.
"I wasn't very impressed (drawing 23) but I don't think it really makes much of a difference," said Maher.
"We just have to let her relax and travel. From the look of the track, I don't think it matters where it is. "
Damian Lane pilots the lighthouse.
Originally released as Group 1 winner Lighthouse suffers a setback on the eve of Doncaster Mile